All weekly schedule settings, for example what employees are allowed to see or whether applications are automatically accepted, take the standard settings from the location settings. But they can be defined for each weekly schedule individually.
Simply click on "Edit" next to the small pencil icon to the right of the weekly plan tabs: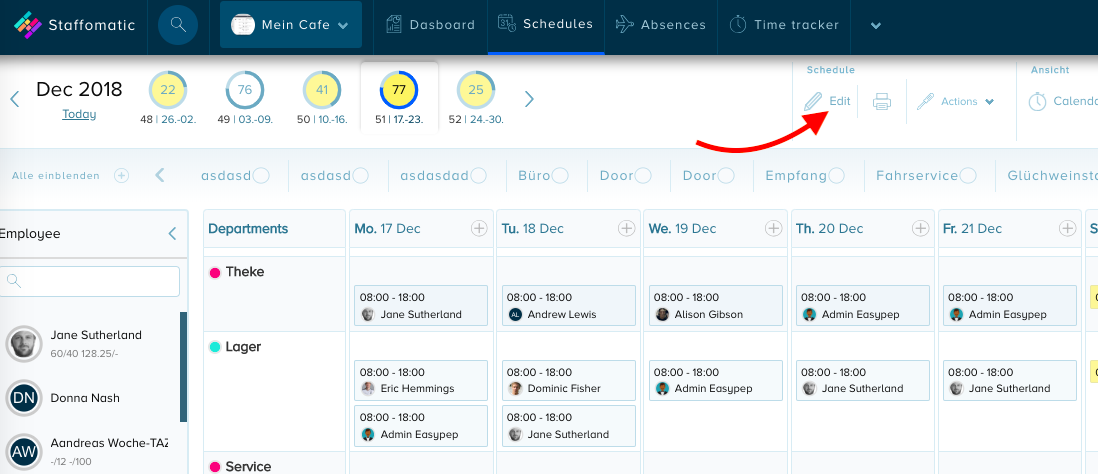 In the location settings you can define the weekly plan settings for all plans within the location by standard.
Note: if you change the settings here, they will only apply to all future weekly plans. Already created weekly plans have to be edited individually in the weekly plan settings.
To access the location settings, click on the location in the upper left corner and select "Manage locations".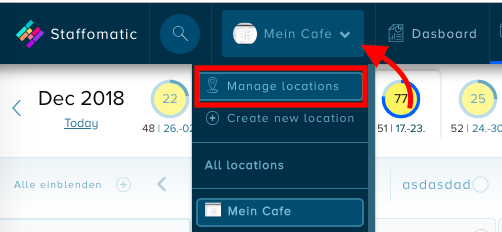 Click on the desired location in the location overview via "Edit".

In the lower part of the page you can now define the desired settings such as rights, visibility for employees and general settings. "Save" saves the settings.
Did this answer your question?