You have created your test account? Then we welcome you to Staffomatic.
Trial period
14 days free of charge
Support included
Trial-Plan: "Professional"
Book one gratis demo to get familiar with Staffomatic
At the end of your trial period you will be asked to choose one of our offered plans.
The functionality is limited until your decision is registered. Our systems save previously created data until a plan is chosen.
You got questions or would like to continue testing? - No Problem!
We are happy to assist you in choosing a suitable plan and answer possible queries. Existing trial periods may be extended on request. Simply let us know if you need more time.
None of our plans meet your requirements?
Access to your account automatically expires soon after the trial period ends and all data will be irrevocably deleted from the system.
If you would like to initiate immediate deletion of your account, including access deactivation, consider "online cancellation".
Support
Our Support-Team is available from Monday to Friday between 9.00 am - 5.00 pm.
Use our Chat, in the lower right-hand corner, or write a mail:
Articles from our Help Center can be found through targeted search by using the lower box within our chat and practically displays the content directly in the chat.
In order to reach us via phone please leave your message in the chat and we'll call you as soon as we can. In doubt please call our German hotline and use the 1 for sales and the 2 for support. +49 40 8740 7229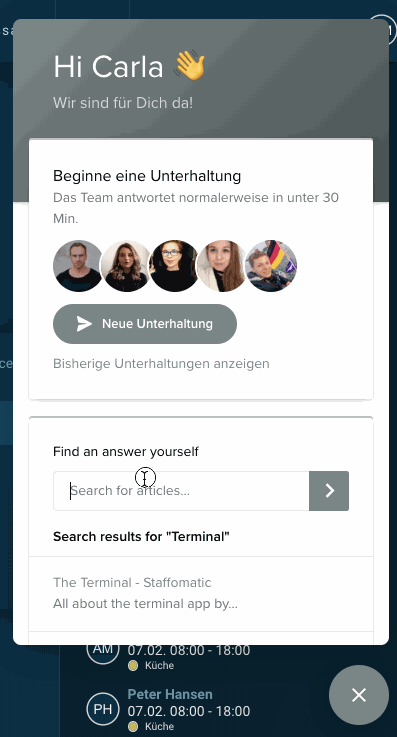 Language
Switch languages by clicking on to your profile picture and choose between German, English and French.

Did this answer your question?