Manage your account Account settings, Plans and Pricing, Billing
Account settings
Account
Following details are mandatory and required for using Staffomatic:
Agreement with Terms and Conditions
Company name/ name of the account
Account owner (assignment to user account)
Specification of billing data
Time and date settings
Some mandatory details are partly requested during the sign-up process for (test-) accounts. Once the sign-up process is completed, terms and conditions and data policy is accepted.

Additionally the following data may be adjusted:
Add account logo/ picture
Enabling staff to edit their reports
Create employee form field for additional profile information only available for admins and managers, e.g. driver's license ID or profession information
Approval of GDPR & agreement for data processing contract
All details can be viewed and adapted at any time. Click on your profile picture, displayed in the top right corner, to access "Account Settings".
Plans and pricing
Information about our prices and plans can be obtained by clicking on the profile picture, in the top right corner. All details are listed under "Plans and Billing". Check or change your choice with a few mouse clicks.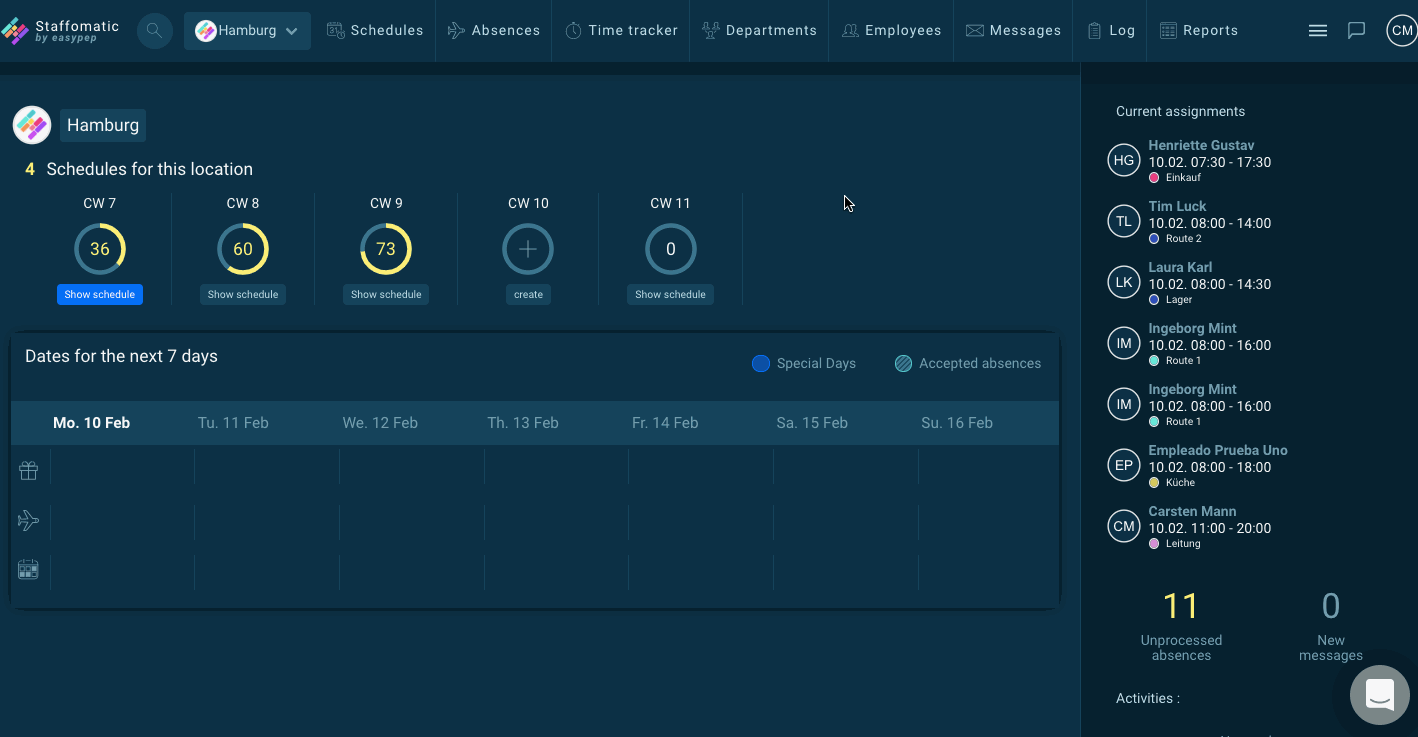 Remember to register your billing data and choose a payment method in order to sign up.
For more information on plans and prices you may also click HERE
Billing and payment methods
We offer payment by credit card or by direct debit procedure.
Depending on your plan, billing will be monthly or annually.
Only one invoice recipient address can be registered.
The account holder or responsible person is obliged to keep billing data up-to-date and make necessary adjustments if needed.
Existing invoice history and booked subscription can be viewed at all times via "Plans and Billing".

If you face problems or may have specific requirements, feel free to drop us a line in the chat (speech bubble on the right) or send an E-Mail at accounting (at) staffomatic .com
Did this answer your question?