Your employees have regular absences or can only ever be scheduled on certain days?
Employees can save their regular availabilities in their employee profile. If you (admin or manager) now schedule shifts, you move the slider to 'Available employees'. This will list all employees who have specified availability for this period. Click on the '+' icon to assign the desired employees.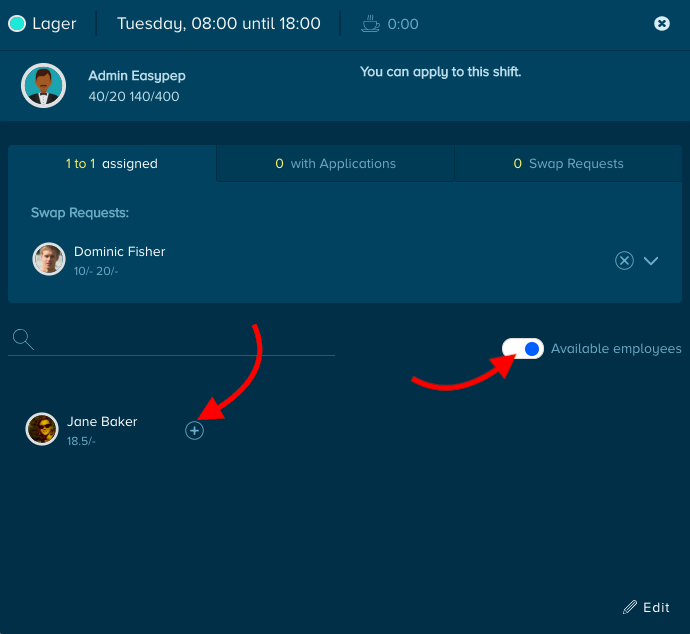 Note: This feature works on the basis of a sample week and the settings apply to all weeks and can be modified by the employee at all time.
Did this answer your question?