In order to document your working time with Staffomatic time tracking, you first need a personal PIN.
This will be created by your superior or you can create it yourself in your "Employee profile" or directly in the menu item "Time tracking":
Via the employee profile:

When you arrive at your workstation, enter your PIN in the blue terminal (number field) and click on "Start time recording". You repeat this process when you finish your working time or take a break: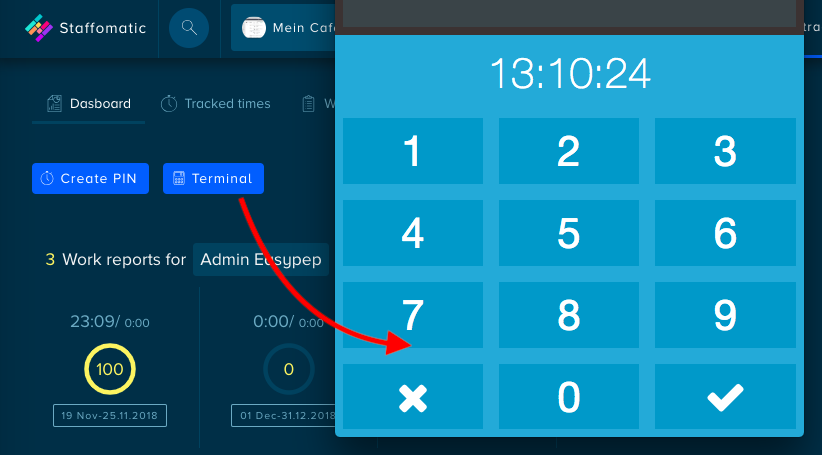 Your boss just has to confirm your working hours.
Forget to log in or out? No problem! If you have forgotten to log in and/or out, your times can also be added by a manager or admin.
Did this answer your question?