You want to go on vacation or you are sick?
At STAFFOMATIC you can submit a request for absence to your employer. To do this, go to the menu item "Absences". Click on "+ Create absence":

A new window will open where you can specify the details of your leave request: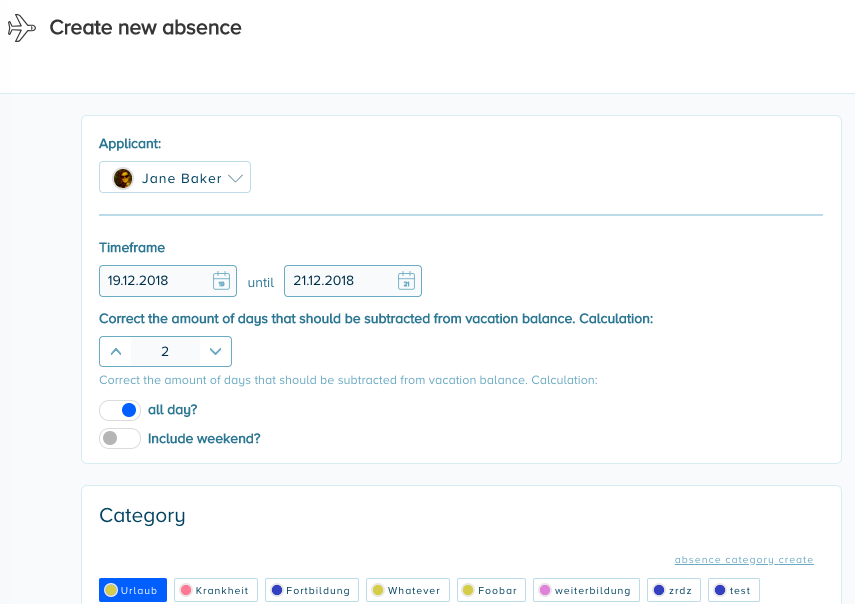 After you have filled out your request, press save. Now all you have to do is wait for the application to be approved. You will be informed about the status of your application by e-mail.